Sales Builders is a dedicated professional development firm that offers organizational assessment, training, and consulting. Everything we provided is geared to help organizations transform and thrive, while improving your sales results. We're architects of change and builders of constancy. We're pioneers of innovation and masters in sales transformation.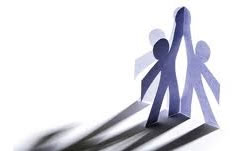 Professional Sales Development in 10 countries with Unsurpassed Results
Sales Builders offers effective Organizational Assessment-Executive Partnership-Results Oriented Sales Training and Online Reinforcement. We don't believe "one-size fits all" when it comes to sales training. Sales Builders delivers a customized sales training program to address our client's unique challenges and needs. By developing an exclusive results oriented program we change your sales team's behaviors, thought processes, actions, language, and most importantly, their results. Here are a few of the areas we provide expertise and guidance in changing:
Costly Sales Pursuits that result in No Decision
Learning a Disciplined Qualification Processes
Transitioning from Sales People to be Trusted Advisors
Relating to the Decision Makers
Establishing Relationships based on Mutual Respect
Controlling the Sales Cycle
Not being in Subservient Positions with Prospects
Creating Collaboration
testimonials
"I considered myself a sales expert, but after learning the Transformational Selling approach I can say without hesitation, I've been schooled. In my position I have seen many types of training courses. Your passion, style and knowledge of what reps deal with day in and day out was impressive. Keeping the group engaged was also something I was happy to see. This training will net important results for everyone that attended the course. The value of any training is only as good as the buy-in you get from the people that attend. I've seen too many training courses where people just listen and learn for the moment. The tactics we learned will have a big impact throughout our organization. Everyone told me they took away new techniques that they will leverage in their sales pursuits. I'm confident that the knowledge and the value we have received will pay dividends for years to come."
Tracy Lyn Cheetal - Executive VP
Paradoxsolve